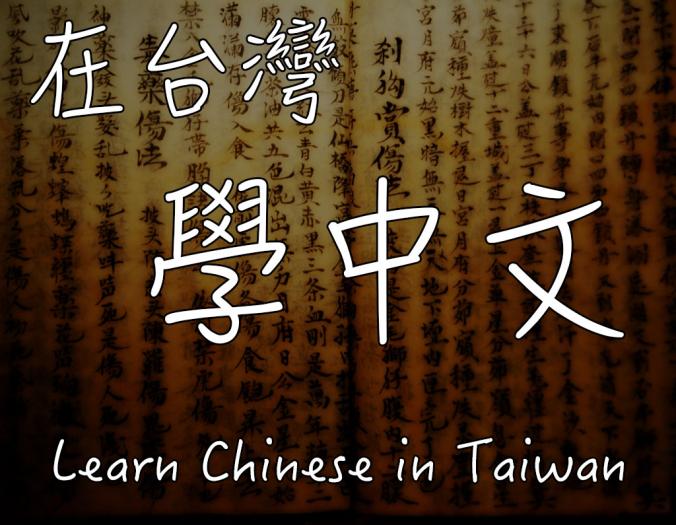 Mandarin Chinese is the official language of Taiwan (ROC), mainland China (PRC), Singapore, and is spoken as an auxiliary language in Hong Kong, Macau, Malaysia, and many other Chinese communities abroad. With over 960 million native speakers worldwide, Mandarin is definitely an important language to learn.
Taiwan's primary language is Mandarin Chinese, and is a great place to learn how to speak Chinese!
Most courses in Taiwan utilize Traditional Chinese characters, similar to Hong Kong, and not the same as the Simplified Chinese characters used in mainland China and Singapore.
Courses in Taiwan use the Hanyu Pinyin romanization system as well as the local Zhuyin Fuhao (BoPoMoFo, ㄅㄆㄇㄈ) method. It is the student's choice which system they prefer for study.
---
Mandarin Training Center - National Taiwan Normal University (國立台灣師範大學國語教學中心)
(Information from NTNU Website)
Mandarin Training Center, a subsidiary of National Taiwan Normal University, was founded in the autumn of 1956 for teaching Chinese as a second language. Currently, MTC is the largest and the most renowned Chinese language center, with around 1,500 students from more than 60 countries enrolled each academic quarter(three months).
MTC students come from different culture and language backgrounds. They share the common goal of learning to communicate in Chinese effectively--some for employment; some for interests in Chinese culture and history. Many students have never learned Chinese before they enroll in MTC. Some start from intermediate and advanced level. No matter your motive for learning Chinese or the level of your Chinese, MTC will do all it can to help you make rapid progress.
NTNU's campus is located close to the Shi-Da Night Market (師大夜市), near both Guting and Taipower MRT Stations (Green/Orange and Green Lines, respectively).
To learn more information about NTNU's Mandarin Training Center, click here to visit their website.
---
International Chinese Language Program - National Taiwan University (台大國際華語研習所)
(Information from NTU Website)
The International Chinese Language Program (ICLP), The World's Premier Institution For The Instruction Of Both Modern And Classical Chinese, Was Established In 1963 As The Inter-University Program For Chinese Language Studies (IUP). Since Then, It Has Offered Intensive Language Training To Over 2,000 Students From More Than 20 Countries.
ICLP provides a year-long language program in a Mandarin-speaking environment which upholds much of its traditional Chinese heritage and culture within the framework of a modern democratic society.
ICLP enables students to achieve broad and independent competence in spoken Chinese and to develop reading skills needed for academic research or other professional use. The language center has an audio-visual room, reference library and computer lab with full Internet access for the use of students. Situated within the campus of the prestigious National Taiwan University (NTU), it enjoys the benefits of a central location in Taipei along with access to the full range of NTU's academic, recreational, and sporting resources.
NTU's campus is located close to Gongguan (公館), near the Gongguan MRT Station on the Green Line.
To learn more information about NTU's ICLP, click here to visit their website.